Decca PT-AC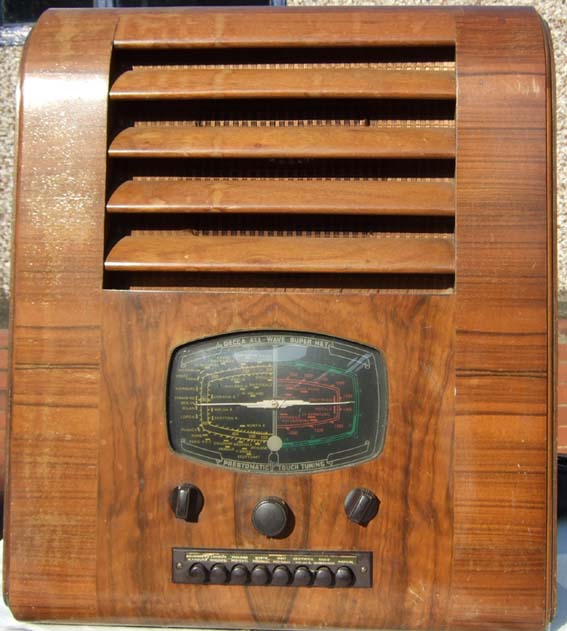 The Decca PT-AC is an upright a.c mains valve radio, which was made in 1937. It has long, medium & short wave band tuning, and push button station selection.
It employs the following valves:-
ACTH1, VP4B (or ACVP2), 2D4A, AC5 or PEN R2), UU4 or IW4350.
There is also a Decca PT-AC using American octal valves.
The loudspeaker is of a moving coil with an exiter field coil.
This is currently awaiting restoration.