Philips B2X60U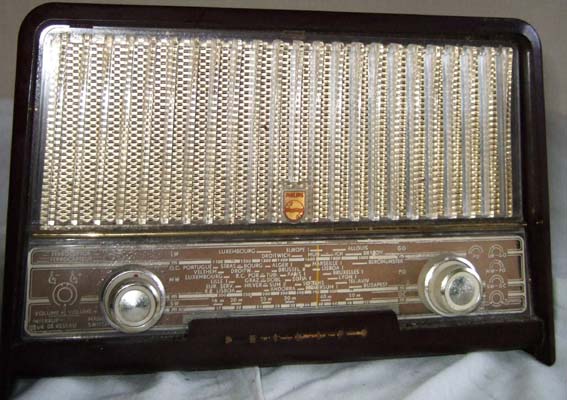 Click badge
The Philips B2X60U is an a.c/d.c mains valve radio, which was made in 1956. It was made for operation on 110/220v a.c mains. It has long, medium & short wave band tuning.
The valves used are as follows:-
UCH81, UF89, UBC81, UL84, UY42.
The radio makes good use of an Acrylic frontage & dial, the scale lamp illuminates this to give an impressive effect. Personally, I enjoy seeing all the possible variations that were available for Acrylic speaker grille & dials on these radio receivers.